Moderator: Moderators
Posts: 11094
Joined: Wed Sep 07, 2005 11:42 pm
Location: Indiana
Projects :: No Mod project currently.
Games I'm Playing :: Destiny
xbox live or psn: No gamertag set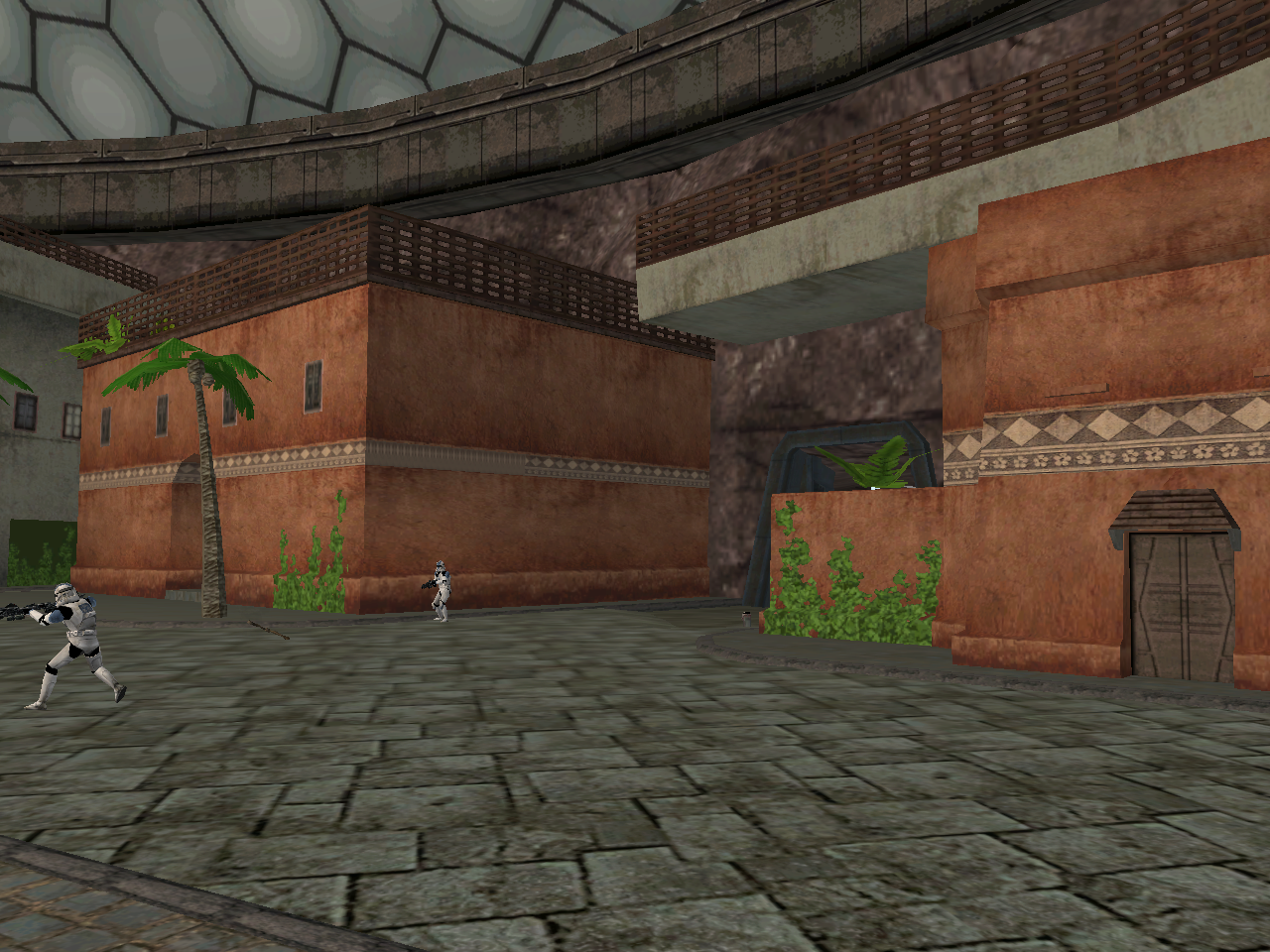 Converted by using PPSPP emulator + Ninja Ripper. Took that into Blender for cleanup, then to XSI for export, then into ZeroEdit. Converted from Renegade Squadron by Teancum. Thanks to Fox for his additional ZeroEdit work on this!
Conquest mode only. Enjoy!
DOWNLOAD
---
Posts: 723
Joined: Fri Aug 17, 2012 3:13 pm
Location: 411Remnant
Projects :: Empire Rising
Games I'm Playing :: SWBF Doom FONV
xbox live or psn: No gamertag set

I really appreciate the effort you put into converting this map man. Pleasantly surprised with the file size, here's hoping eventually we get the rest of the maps from Renegade squadron in the future!
---
Posts: 11094
Joined: Wed Sep 07, 2005 11:42 pm
Location: Indiana
Projects :: No Mod project currently.
Games I'm Playing :: Destiny
xbox live or psn: No gamertag set
An update is coming soon, too. Like within a week soon. Bug fixes, CTF, Hero Assault and new heroes.
---
Private
Posts: 35
Joined: Wed Dec 23, 2015 8:00 am
Games I'm Playing :: BFII + FH4 + HZD
xbox live or psn: suLac4ever (both)
Great work, thank you!

Looking forward very much for further maps

---
Recruit Womprat Killer
Posts: 5
Joined: Sun Feb 10, 2019 5:42 pm
Location: USA
Projects :: KrypticElement Era Mod
Games I'm Playing :: Battlefront 2
xbox live or psn: KrypticcElementt
Great job! It looks fantastic
---
Return to SWBF2 Released Maps & Mods
Who is online
Users browsing this forum: No registered users and 2 guests