Moderator: Moderators
Private Third Class
Posts: 52
Joined: Thu Apr 05, 2018 11:48 am
Projects :: Kashyyyk Droid Invasion
Games I'm Playing :: SWBF2
xbox live or psn: DaviidHL_
I created a conquist map about Kashyyyk. I edited some troops and vehicles for a better experience.
This map is based on the battle of Kashyyyk in Episode III (Isn't the same).
You can download the map in ModDb:
https://www.moddb.com/games/star-wars-battlefront-ii/addons/kashyyyk-droid-invasion/
Description:
There are
HUNT
and
CONQUEST
mode.
You have to defeat all reinforcement of the enemy team or conquest all command post to win.
If you are in the Republic side you have to destroy the CIS Landing crafts to win conquesting all command post.
You can destroy the ship turrets of Venator.
(You have to play to see the changes of sides).
(SIDES)
Republic Side
Not playable:
Wookie Warrior
Chewbacca
Playable:
Clone Trooper
Assault Trooper
Sniper Trooper
Officer Trooper
Jet Trooper
Medic Trooper
Commander Gree
Yoda
Vehicles:
ATTE
ATRT
IFT-T
Barc Speeder
CIS Side
B1 Battledroid
Assault Droid (B1)
Sniper Droid (B1)
OOM Command Battle Droid
Droideka
General Grievous
B2 Battledroid
B2 Repulse Battledroid
Vehicles:
OG-9 Spider Droid
AAT
NR-N99 Persuader-class (Snail Tank)
STAP
Images:
Pictures of map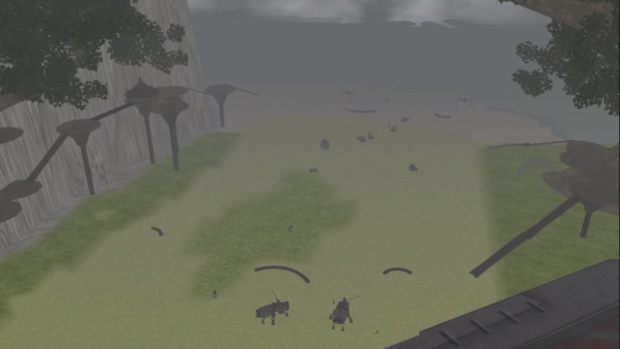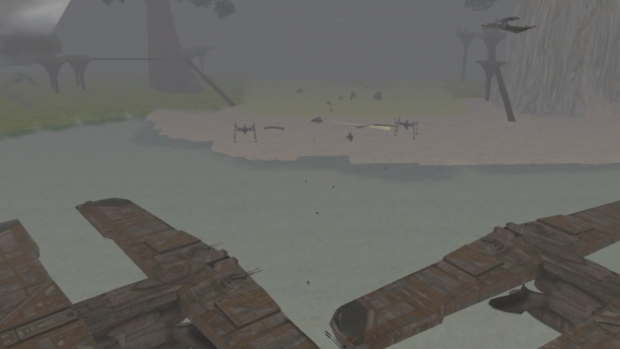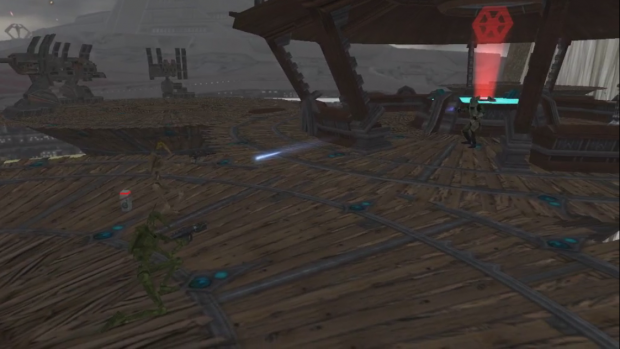 Destroying CIS Landing Craft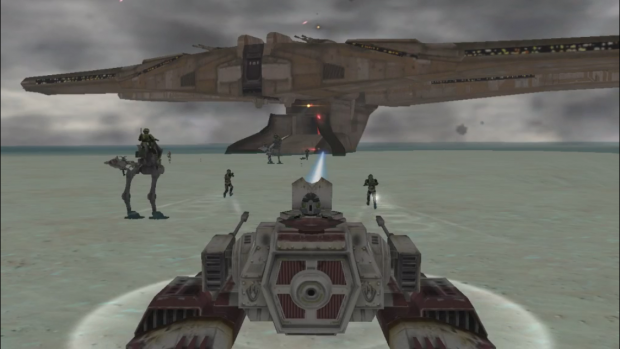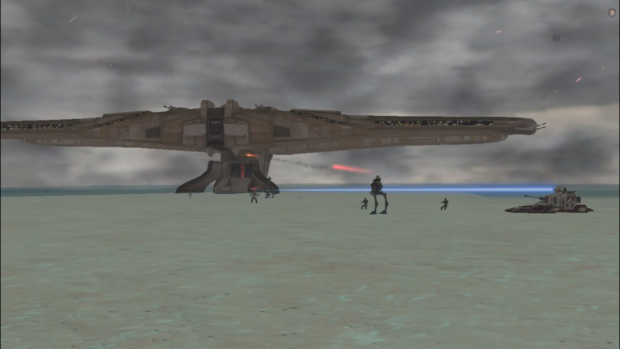 Hunt Mode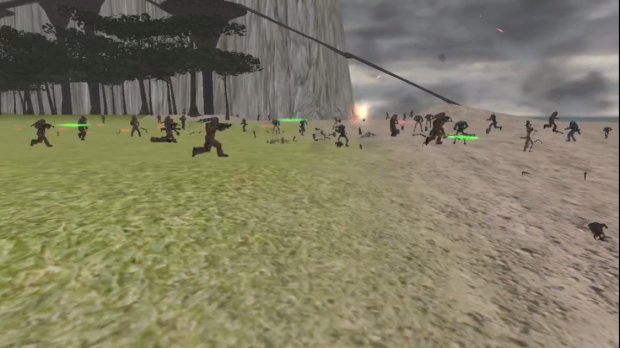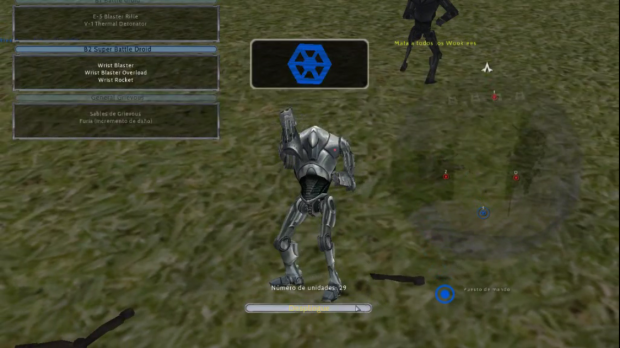 ---
Posts: 545
Joined: Mon Jul 04, 2016 10:56 pm
Location: My other account
A great mod, lots of fun elements and a huge battle which is always great to play. Yoda`s huge force push thing is so fun to use
Question, why is the Droideka called Kingsergi33?
(I`m guessing that`s a friend of yours?)
---
Private Third Class
Posts: 52
Joined: Thu Apr 05, 2018 11:48 am
Projects :: Kashyyyk Droid Invasion
Games I'm Playing :: SWBF2
xbox live or psn: DaviidHL_
It's a small streamer on Twitch that promocionate this map. In his channel we have a joke calling him a Droideka
---
Return to SWBF2 Released Maps & Mods
Who is online
Users browsing this forum: No registered users and 2 guests