Moderator: Moderators
Private Third Class
Posts: 52
Joined: Thu Apr 05, 2018 11:48 am
Projects :: Kashyyyk Droid Invasion
Games I'm Playing :: SWBF2
xbox live or psn: DaviidHL_
Hello everyone!
I created a conquist map about Kashyyyk. I edited some troops and vehicles for a better experience.
This map is based on the battle of Kashyyyk in Episode III (Isn't the same).
Republic Side
Not playable:
Wookie Warrior
Chewbacca
Playable:
Clone Trooper
Assault Trooper
Sniper Trooper
Officer Trooper
Jet Trooper
Medic Trooper
Commander Gree
Yoda
Vehicles:
ATTE
ATRT
IFT-T
Barc Speeder
CIS Side
Not playable:
Droid Pilot
(And flyers)
Playable:
B1 Battledroid
Assault Droid (B1)
Sniper Droid (B1)
OOM Command Battle Droid
Droideka
General Grievous
B2 Battledroid
B2 Repulse Battledroid
Vehicles:
OG-9 Spider Droid
AAT
NR-N99 Persuader-class (Snail Tank)
STAP
HMP Droid Gunship
Vulture droid (Droid Starfighter)
Future projects:
Solve knowed bugs
Change and edit some units of clones
Change especial units of CIS
Add more vehicles (IG-227 Hailfire-class (?))
Knowed bugs:
Some invisible collision in CIS Landers
Some IA barriers are wrong positioned
Stairs from tree plataforms aren't properly positioned
Images: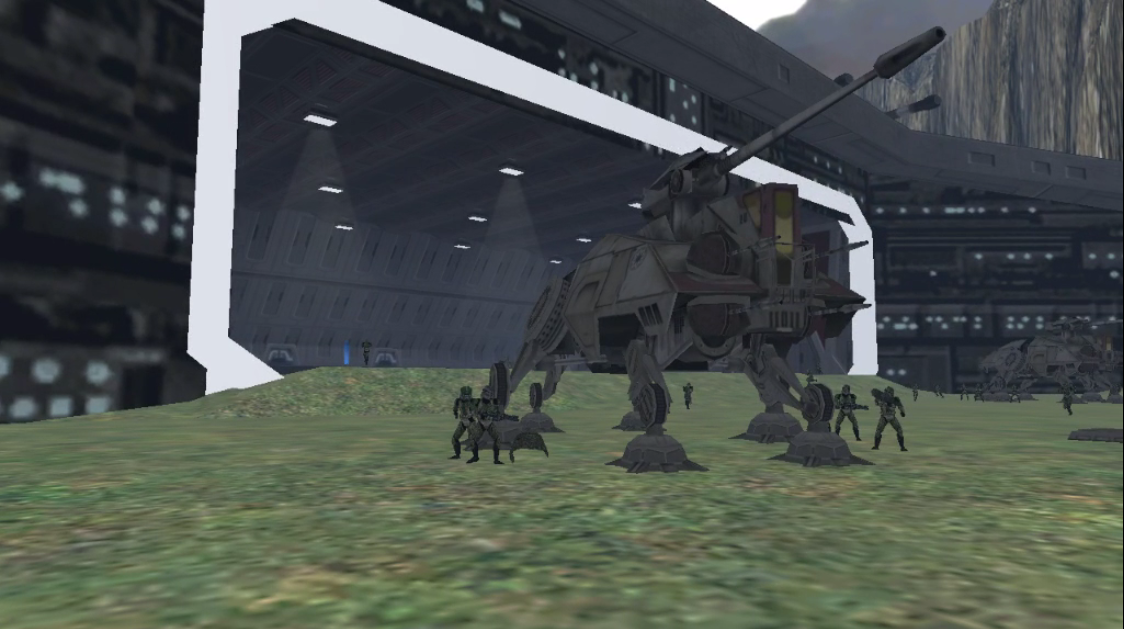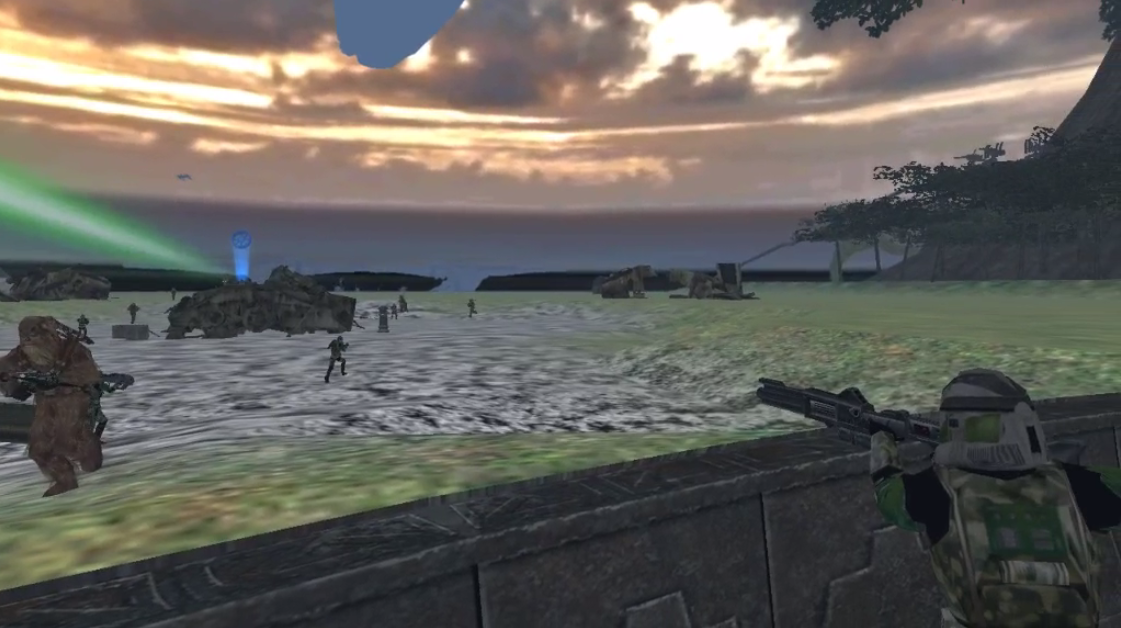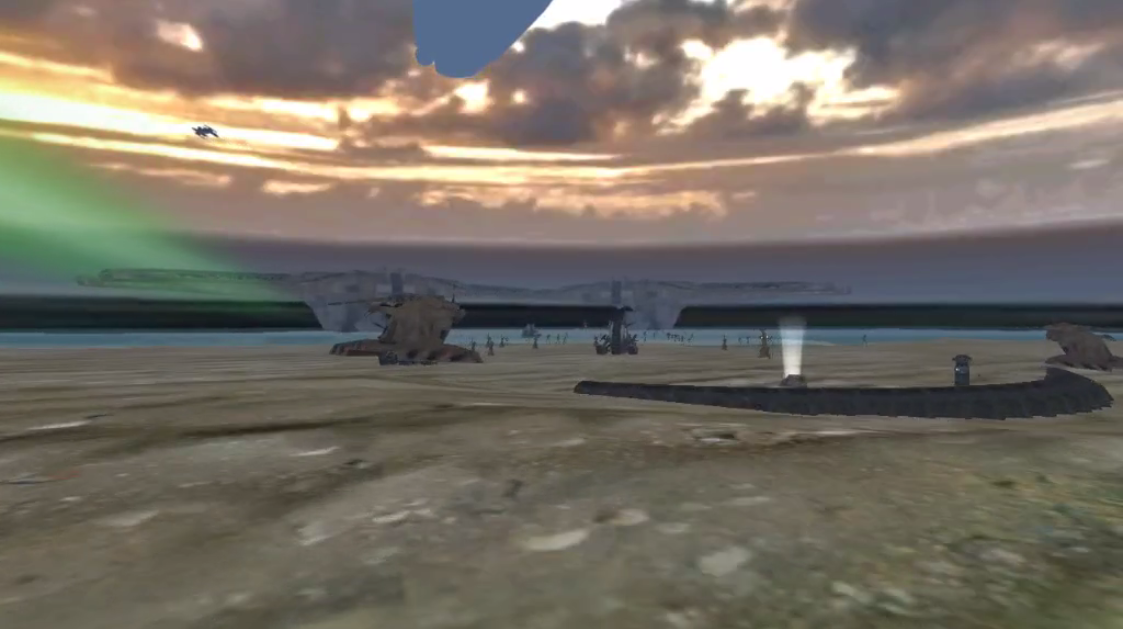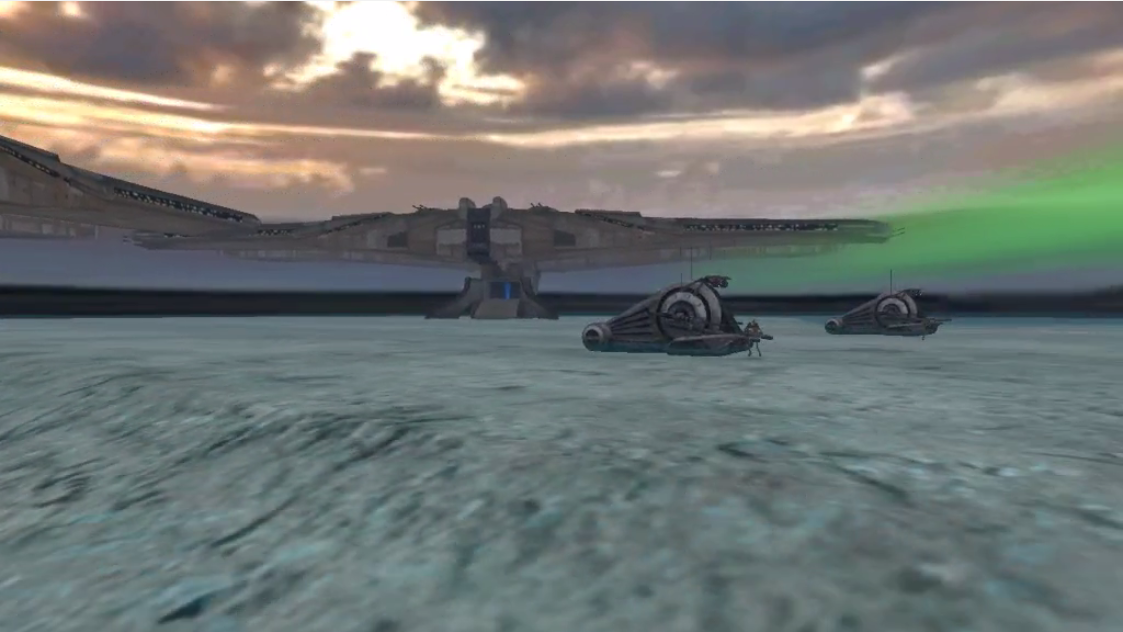 If you have any idea or something, say it below!
Thanks for read this!
Last edited by
DaviidHL
on Tue Aug 28, 2018 5:04 pm, edited 2 times in total.
---
Resistance Leader
Posts: 5272
Joined: Tue Feb 09, 2010 8:43 pm
Location: Edinburgh, UK
Projects :: EVERYWHERE + Project Infiltrator
Games I'm Playing :: Jedi Fallen Order
xbox live or psn: Marth8880
As you mentioned, you should absolutely change the sky ASAP as well as those ground textures!
Further reading:
viewtopic.php?f=27&t=13229
viewtopic.php?f=36&t=13788
https://sites.google.com/site/swbf2modt ... -EDIT-MODE
Other than that, looks like a pretty good first start!

---
Posts: 556
Joined: Wed Apr 24, 2013 10:34 pm
Location: Your House
Projects :: Assault on Theed
Games I'm Playing :: Battlegrounds
xbox live or psn: No gamertag set
---
Return to SWBF2 Map/Mod Works In Progress
Who is online
Users browsing this forum: No registered users and 2 guests